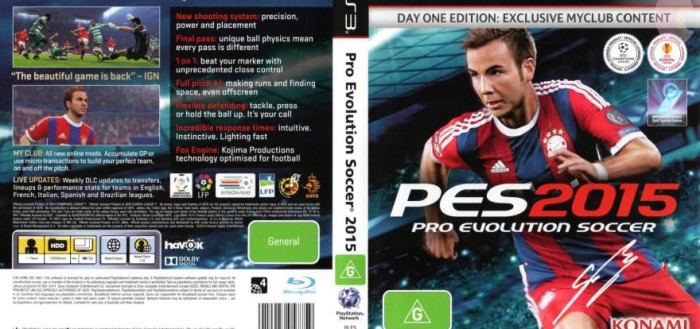 Game name:
Pro Evolution Soccer 2015 (PES2015)
Language: English
Date release: 2014-11-11
Genre:
PS3 Games
/
Sports
Game size: 7.4 Gb
---
---

PES 2015 elevates on-field realism with the aim of recreating the drama and tension associated with vital matches. PES 2015 marks a concerted return to core PES values of total control, utterly responsive controls and unrestricted gameplay, where the user has complete control over how they play. Evert pass, shot or run is finely balanced to give maximum player satisfaction within PES 2015's on-field action.